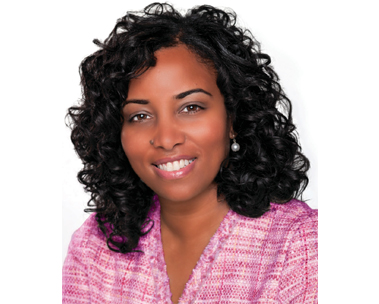 President's Message
Greetings and Welcome to the official website of the Theta Omega Chapter and AKArama Foundation Inc. of Alpha Kappa Alpha Sorority, Inc.!
I am proud to serve as the 50th President of Theta Omega Chapter as we enter our 93rd year of service to our local, national, and international communities. Theta Omega Chapter was chartered on November 5, 1922 in Chicago, Illinois and has over 400 active, engaged and phenomenal members who make it their mission to serve all mankind.
Theta Omega Chapter is housed in the state of the art AKArama Foundation Incorporated Community Service Center located in the heart of the Woodlawn community. The doors of the Community Service Center are always open to the public, and we serve the community by providing everything from pro bono legal services, to school supplies and health services at our annual Back to School Drive, as well as mortgage, credit, and home financing workshops designed to support the economic security and prosperity of our community.
Theta Omega Chapter and AKArama Foundation Inc. also faithfully implement programs aligned with our national service platform, "Launching New Dimensions of Service." Through this platform, we collaborate with various community organizations, stakeholders, and partners to identify and address areas of concern that are of particular focus for Alpha Kappa Alpha Sorority, Inc. – Educational Enrichment, Health Promotion, Family Strengthening, Environmental Ownership and Global Impact. So far, we have donated thousands of backpacks filled with supplies toward our One Million Backpacks target, committed numerous "Acts of Green" including a shred-a-thon, and supported several Historically Black College and Universities (HBCU) as we "Think HBCU".
On behalf of Theta Omega Chapter/AKArama Foundation Inc. and our illustrious members, I thank you for visiting our website and look forward to greeting you at future events and partnering with you in service.
Bertina M. Power-Stewart, 50th President
Theta Omega Chapter and AKArama Foundation, Inc.
Alpha Kappa Alpha Sorority, Inc.