Linda Marie White Commemorative Garden
Linda Marie White Commemorative Garden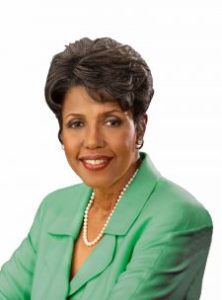 In recognition of the Sorority's 26th International President, Theta Omega Chapter is installing the Linda Marie White Commemorative Garden on the grounds of its AKArama Foundation, Inc./Theta Omega Chapter Community Service Center. The purpose of the Garden is twofold: to fulfill the Sorority's goal of erecting a permanent marker recognizing the contributions of each former national president and to perpetuate the scholarship goals and ideals of former President Linda White, a magna cum laude graduate of HBCU Clark-Atlanta University who also completed post-graduate work at the University of Chicago and Stanford University. The Garden will be dedicated in November 2017.
All donations of $100.00 and above will be acknowledged on a permanent feature in the Garden – an ivy vine with donor or donor designee names engraved on each leaf. (Chapter members will also receive AKArama credit; deadlines apply.)
The ivy vine and first group of engraved leaves will be installed in the Garden in Spring, 2018.
Funds from your donation will be transferred to the AKArama Foundation Linda M. White Scholarship Fund (minus cost of leaf & engraving/mounting). A scholarship is awarded annually to a student pursuing a career in Public Service or a STEM field.
AKARAMA FOUNDATION, INCORPORATED/THETA OMEGA CHAPTER LINDA M. WHITE COMMEMORATIVE GARDEN DONATION FORM
Click the link below to complete the form.
(To be completed by Donor and submitted with donation)