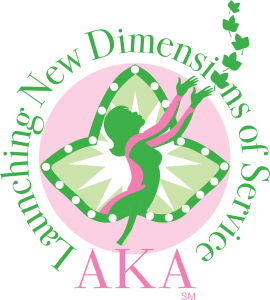 The 2014-2018 Program theme is Launching New Dimensions of Service. Members of Alpha Kappa Alpha Sorority, through its 986 local chapters, will have an opportunity to address community needs with programs in traditional and new target areas. The program features five target areas, one Signature Program, and Community Service Days. The Five target areas are:
Educational Enrichment
Health Promotion
Family Strengthening
Environmental Ownership
Global Impact

Alpha Kappa Alpha Sorority will expand its community presence as a result of these initiatives, which include International Community Impact Days and our signature enrichment program, ASCEND℠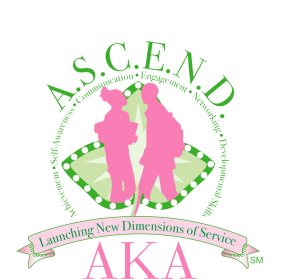 The "ASCEND" Program is the 2014-2018 signature youth enrichment program of Alpha Kappa Alpha Sorority, Inc. for high school girls and boys.  ASCEND will focus on Achievement, Self-Awareness, Communication, Engagement, Networking and Development Skills.  The program is designed to motivate, engage, and assist high school students in reaching their maximum potential.
Provide information in support of HBCUs through education, engagement and advocacy. Encourage ASCEND teens to participate in HBCU College Tours.
The Teens will participate in workshops on applying for colleges and universities and participate in a college fair focusing on HBCU's.
The Teens will develop an educational empowerment program that will encompass all of the initiatives to develop leadership skills and the importance of developing economic literacy early in life.
The Teens will support Family Strengthening by joining the Childhood Hunger campaigns campaign by distributing literature on Childhood Hunger during the October.
In collaboration with the Global Impact committee the teens will plan activities with shelters by participating in arts and crafts with the children residents. Guest speakers will be invited to speak to the Teens about poverty, the needs of the community and how the teens can contribute.
The Teens will develop and implement an on-going Going Green project that demonstrates their respect and appreciation for the environment.
The Teens will plan and conduct career exploration activities in areas of STEM, Agriculture, Business, Management, Government, Law, Technology and other areas.
ASCEND will participate in an annual fundraiser. The funds will be used to support a community service project.
ASCEND and Chapter members will promote learning through AKA One Million Backpacks collection and distribution.
ASCEND and Foundation members will plan, host and attend a HBCU college fair.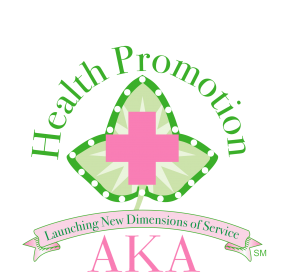 Raise awareness and information on heart and stroke disease, cancer, Alzheimer's, diabetes, mental health, and other health issues prevalent in the community of minorities, and women.  Continue to encourage environmental sustainability and stewardship through action and deeds.
Sponsor a "Pink Goes Red" activity in February to increase healthy heart awareness among Chapter members. Provide mini-seminars at two Theta Omega Social Hours prior to Chapter meeting in March and April to encourage healthy eating and exercise.
Adopt a school. Provide information for parents, on allergies, asthma, healthy eating at open house and report card pick-up days. Target the grammar school students to participate in an asthma prevention and awareness campaign.
Encourage Chapter members to participate in one exercise classes such as Zumba, Line Dancing, Ballroom Dancing, Cycling, Swimming, Low Impact Exercise Class, and Yoga. Create a board that displays the Sorors participation record.
Conduct a Back To School Family Health Fair- September… Featuring: asthma awareness, stroke symptom awareness, high blood pressure screenings, school inoculations, school supplies, HIV/AIDS screenings and healthy food cooking demonstrations.
Feature forums and workshops on Healthy Breast awareness- October.
Participate in Minority Mental Health Day.
Collaborate Alzheimer's Association to distribute literature on the disease and care giver support to Chapter members and the community.
Encourage healthy eating and weight loss through a partnership with Weight Watchers.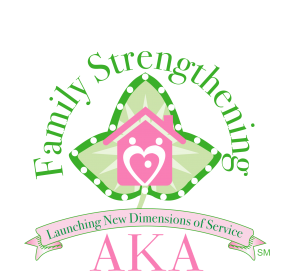 This initiative will target critical issues facing many families, including lack of food, shelter and financial means. Help to eradicate, and eliminate hunger and poverty in children within our community.  Women and children will be the primary target audience. Donations of hats, gloves and seasonal wraps will be donated to shelters locally from Chapter contributions. Workshops on benefits of home ownership budgeting and basic financial planning will be provided to the community and the Chapter.
Present "Money 101" an informational forum on the process of achieving home ownership, debt and credit management, and down payment assistance. Professionals from banking, realtors, and credit counselors will make presentations.
Hold workshops and seminars on wealth building and allocation of resources.
Provide a series of workshops on budgeting for the ASCEND students.
Conduct home ownership and credit improvement workshops in partnership with Partners In Community Building.
Collect winter coat, hats, scarves, gloves, sweaters to donate to local shelters.
Provide monthly a weekend package of food for local urban children in the Woodlawn community through a partnership with local food banks and Chapter member donations.
Organize a Can Food Drive for local shelter or residential transitional shelters Feb/March/October. National Can Food Drive Month-February. We will extend our program to March and October.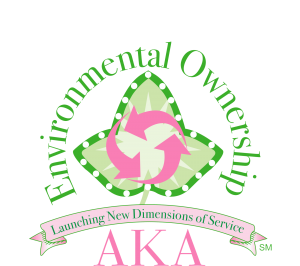 This initiative will target high impact programs to provide healthy environments and improve the quality of life in underserved communities.
Restore and renew a local playground in the Woodlawn community.
Host recycling days to shred old documents for the Chapter and the community.
Partner with ASCEND to create community service day of litter prevention and waste management.
Ensure recycle management systems are in place to throughout the AKArama Community Service Center to encourage recycling and going green efforts.
Recycle cans, bottles and paper used in the Community Service Center.
Plan and participate with ASCEND, Ascending Young Pearls and Chapter members for AKA 1908 Playground Mobilization Day in May.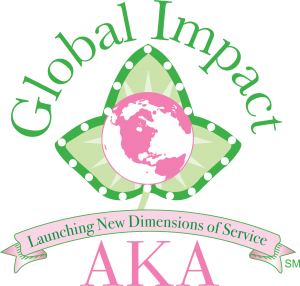 To expand understanding of the UN, its mission and focus within the African American community. Through Africare partnership implement hunger initiatives on the continent of Africa.
Introduce ASCEND to UNA-USA Global Classroom Projects to prepare them for an increasingly global and complex society.
Host biennial Intergenerational Model UN workshop.
Provide a workshop for ASCEND and Ascending Young Pearls on worldwide poverty in Africa, South America and urban Chicago.
Raise funds and collect food to be sent to Africa to assist with youth hunger.
Collaborate with the Family Strengthening Committee to present financial management seminars for youth aging out of foster care. Topics: Balancing checkbooks; starting saving accounts.